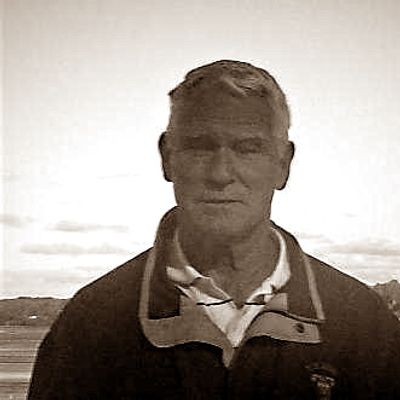 James May
President
Term began July 2021
Jim and Ellen May moved to Brookshire community January, 2019.  After a 35 year military career we moved from our home in NE Pennsylvania in order to be closer to our youngest grandchildren.  We are parents of four children, grandparents to 12 grandchildren and 1 great grandchild.   
Our career includes 8 years as a trumpeter in the US Marine Band, Washington, DC . I then attended seminary, after which I served as a pastor for four years.   In 1982 I became an Army Chaplain and served in various locations, including as the senior Army Chaplain at Arlington National Cemetery.  Our last assignment was in Heidelberg, Germany, where I was responsible for the oversight of all the Army Installation chapels in Europe.  I retired as an Army Colonel in 2008 after 26 years as a chaplain.   
I earned a doctorate degree in Pastoral Counseling from Westminster Theological Seminary, as well as an honorary doctorate from Baptist Bible Seminary.  I also received a Master of Strategic Studies from the US Army War College, Carlisle, PA.  
In retirement  we spend much time with family.  I teach Sunday School and do pulpit supply when needed.  I have travelled to Africa on six occasions to teach seminary students in Zambia, Cameroon, and Benin.    
Brookshire Community has proven to be the ideal retirement spot for the Mays,  and we thank the Lord for leading us to our new home.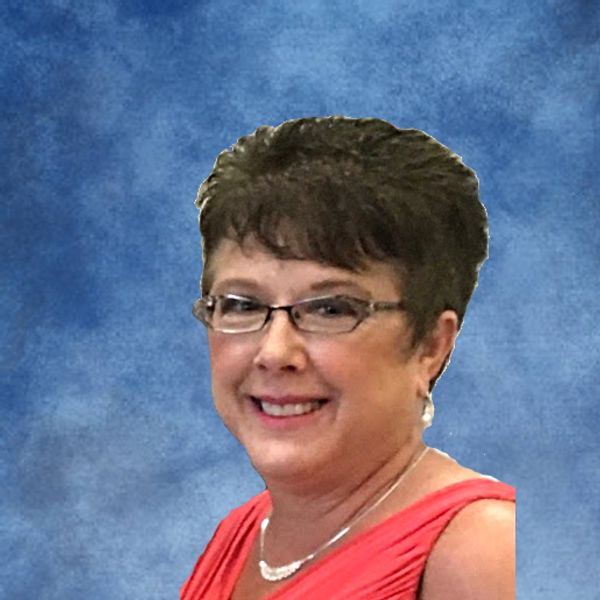 Kay Hudak
Vice President
Term began July 2021  
My husband Joe and I moved to Brookshire in 2019 from Lititz where we resided for 32 years.  We have one daughter and a son in law who also reside in Manheim. We are originally from the Bedford/Johnstown area where Joe and I both grew up.  
I attended The University of Pittsburgh, Allegany Community College and Penn State University where I earned my Masters Degree in Education. I worked in the Dental field for 11 years prior to teaching at the Lancaster County Career and Technical School for 28 years. I retired in 2018. I have worked in the Dental field with the military, part time, since that time traveling to various bases PA, MD, NJ, and RI with a program called Mission Readiness. We provide treatment for soldiers getting ready for deployment.  
Some of past responsibilities have included:  
Liaison between the Warwick School School Board and the LCCTC  
Penn State University local Resource Instructor where I was responsible for new teachers during their student teaching.  
Was  instrumental in developing a satellite Dental Assisting Program, an Expanded Functions Dental Assisting Program and a Dental Hygiene Program at the LCCTC.  
Served on numerous administrative committees for the purpose of hiring new administration and developing new curriculum, as well as advisory  capacities for student organizations..  
Upon moving to Brookshire I immediately became involved in the activities here.  I currently serve on the Decorations Committee, Coffee Shop volunteer, , co-chaired the New Years Day Dinner at the club house, organized a police dog demonstration for the community, play on the bocce league, and served as Secretary to the HOA Board.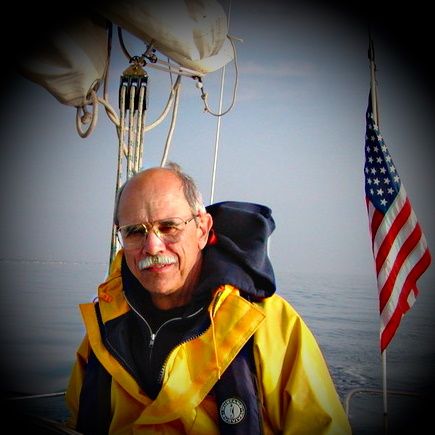 Fred Sample
Term began July 2020
Fred Sample,  lives at 1004 Cambridge Drive with his wife of 44 years. They have two children and five grandchildren. 
Born and raised as a local boy, he graduated from Warwick High School, received a track scholarship from Pennsylvania Military College ( now Widener University). He graduated with a BS in Business Management and Engineering, and received a Commission in the Army Corps of Engineers. 
After his Honorable Discharge, Fred spent a few years as a construction engineer and then project estimator for Henkel's & McCoy Inc, the then America's largest utility contractor  In 1974 Fred joined Hauck Manufacturing Company as the Coordinator of Special Projects and in 1977 became Manager of International Operations. 
Fred spent huge blocks of time abroad.  Seventeen countries, six Passports. He  has also taken on a few consults abroad.  Three weeks in Saudi Arabia.. Two weeks in Moscow.  Numerous trips south to the Islands and others. 
During his professional life he has also contributed to community: 
       Past member Elizabeth Township Planning Commission 
       Past member Optimist Club 
       Past President Lions Club 
       Past Coach/Board Member Lititz Youth Soccer Club 
       Past Coach Lititz Little League 
       Past President Warwick Volleyball Parents 
       Past Committee Chairman Scout Pack 154 
       Past Lay Representative to Local, State, and National Conferences for our church 
Current Advisory Committee Chairman, Brookshire Community Association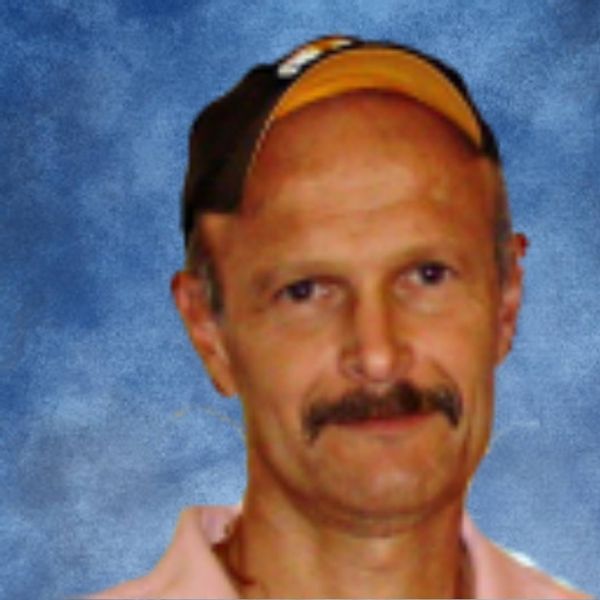 Gary Paporello
Term began July 2020
I was born in Jersey City and grew up in Bergenfield, NJ. After graduating from Bergenfield High School, I attended Bergen Community College while working various jobs. At age 20 I landed an entry level  position with the American Broadcasting Company (ABC-TV) and ultimately learned as I earned eventually becoming a broadcast and audio engineer. Over the course of 46 years I worked for ABC Sports, ABC News, and Good Morning America receiving four Emmy nominations and winning twice. As part of the GMA crew covering the September 11 attacks, I am also a recipient of a George Foster Peabody Award. In addition to my experience in broadcasting, I freelanced in the film industry working in sound, lighting, and set construction. Throughout the years, I maintained a small audio business from home setting up and mixing live productions for schools, churches, and even here in Brookshire. 
Outside of work, I am an Eagle Scout and was an Assistant Scout Master for our son's troop. I coached soccer, basketball, and baseball. Having always been physically active, I still especially enjoy kayaking, swimming, running, and bicycling. I have even completed several triathlons. Raising our family near a lake in NJ, I served on the Lake Lenape Association Board of Trustees there for 20 years and was responsible for the lake dam maintenance and renovation project during my entire time on the board. 
Saving the best for last, I have been married to my wife Teresa for 35 years and have 2 wonderful children. Our daughter and her husband are both 4th grade teachers in the Pequea Valley School  system here in the Lancaster area. Our son serves in the United States Coast Guard and is currently based in New Orleans, LA. After moving to Brookshire in 2013, Teresa spent 6 years on the HOA board and eventually passed the baton to me. Wherever we've lived, we have always felt that service to our community is extremely important and I hope that I too can help to make a positive contribution to our Brookshire neighborhood.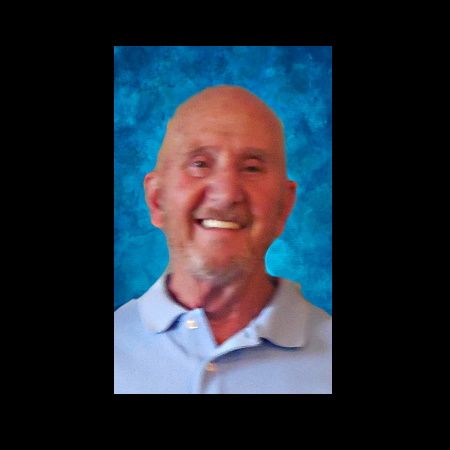 Richard Kita
Term began July 2022
Barbara and I moved to Brookshire in April 2018 and immediately became active in the community volunteering at the Coffee Shop (Bruffins) as well as cooking at Bingo (Cheese Steaks).I also Participate in Bunco, Bocce and Billiards.  In the summer I have helped water the plants at the entrance and club house. Most recently I worked on the Committee to update the Brookshire Community 2007-2009 Bylaw's that needed to be updated to reflect current State and Federal laws
We really enjoy living here and wish to be more involved in the growth and future of this community.
 I graduated from Millersville University with a degree in Secondary Education majoring in History, Economics and Psychology. After Teaching and Coaching for 5 years in NJ we returned to Lancaster County for a career change where we have spent most of the last 45 years. During that time, I worked in the Transportation and Logistics field for several National Companies. Some of my business accomplishments include
Numerous Sales awards that led to Management promotions.
Created a Customer Service Department and Sales Training Program that was written up in Transport Topics that helped create Company growth and customer satisfaction I finished my Career as The Executive Vice President, Corporate Accounts of my last employer
I believe my most important contributions came in the communities we lived and the industry I worked in.
Past and Present volunteer positions:
St Mary R.C. Church: Parish Council member, Annual Festival Chairperson, Lector and Special Minister
Cub Scout leader,
 PTO Conestoga Elementary,
Board member and President Conestoga Swim Club,
Lancaster Traffic Club, board member, golf outing chairman, Vice President, President and Chairman of the board over a 10-year period.
Board member and President of the Thorngate Place subdivision of Cross Gates HOA in Millersville, PA where I negotiated lower group costs from Lawn and Snow removal Companies as well as with Painting and Flooring vendors.
HOA member Peachtree Community HOA, concentrating on Social and Sports programs
Jim Herbert   Board Member Term began July 2022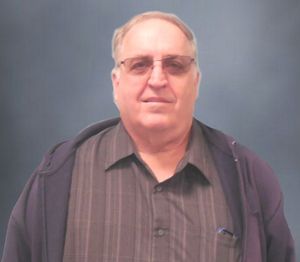 I am writing this letter to express my interest in joining the Brookshire Homeowner Association as a board member. 
My wife Lynn and I moved to Lititz, PA, after I retired from the Stamford (CT) Police Department in 2018 after a 38-year career. The move was closer to our daughter's family and five grandchildren. Also, Lynn's sister and her family live in the area. We also have a son still in CT with three more of our grandchildren. 
We moved to Traditions of America in Lititz in 2018 after my retirement. Then in 2021, we discovered Brookshire Community. We felt this was where we wanted to be and moved to 401 Rosewood Avenue in March 2021.  
My career with the Stamford Police Department spanned over 38 years. During that time, I was a Patrol Officer, Hostage Negotiator, Crisis Intervention Officer, Acting Sergeant, Administrative Officer assigned to the Extra Duty Office, Administrative Officer assigned to the Jail and working with the Courts, and many other duties around the department. 
As a member of the Stamford Police Association (our union), I created the website and Facebook Page for the Police Union, which led me to be named Association Member of the Year in 2009. 
 After retirement, I have kept myself busy. When we lived at Traditions of America in Lititz, I helped with the community website for our HOA. 
 I have created and run the websites for Hershey Civil War Round Table, Central Pennsylvania Vietnam Round Table, Praise Unlimited, and Stamford Police Association Retired Members. 
Along with this, I just started a small business taking VCR tapes and transferring them to DVD's 
I also enjoy photography and also created a website for my amateur photographs. 
As a Brookshire Resident I am concerned about making this community more secure, peaceful and valuable for all the homeowners.