Community News & Events
MAY 20, 2022 – MAY 28, 2022
---
NOTICE FROM HOA BOARD
At our meeting held  5/14/2022 it was decided that the H.O.A. board could not add another member under the existing by-Laws of 2007.  To correct this oversight, an amendment was made to the HOA Meeting Minutes dated 3/30/2022 stating the vote was invalid.
 On May 14, 2022 the new by-laws dated 2022 were approved. The board held an emergency meeting directly afterwards and approved the addition of another board member taking place with the upcoming election.
 A copy of the amended minutes can be found here: Amended Meeting Notes
Minutes of the By Laws Meeting held May 14, 2022:  May_14_2022_ByLaws_Meeting
Minutes of "Emergency Meeting" held by HOA Board May 14, 2022: Emergency Board Meeting May 14, 2022
---
Clarification on Voting Procedures for HOA Candidates
 It has come to our attention that many people who had  received the Candidate  Election Voting Instructions are having problems voting.
To vote electronically simply hit REPLY to the E-mail that was sent to you. Type in the names of the two people you are voting for. Type in your name and address and hit SEND. That's it!
If you prefer not to use this method, click the file that says ballot. Once loaded you must PRINT the ballot. Once printed, use a pen and circle the candidates name or write in someone else. Complete the form by adding your name and address on the bottom. Take this form to the Clubhouse and deposit it into the ballot box.
Hope this clears up the confusion. VOTING CLOSES AT 12 NOON ON MAY 26!
Almost Time to Vote - For 2022 we have two (2) HOA Board of Director openings.  Under the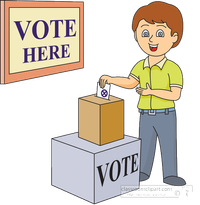 Brookshire Community Association Bylaws, any open position must be filled by June 30th, the date that terms expire.  Therefore, we are again holding an election.  This year, we have three (3) candidates seeking to join the Board and serve our community.  Please go to our website, www.brookshireweb.com, and click on "Election 2022" for more information.
---
Coffee Shop - The Coffee Shop is open for breakfast Friday and Saturday 8:30 – 10:00 am 
Breakfast Menu:
Friday – May 20 – Breakfast Casserole - $3.00
Saturday – May 21 – Pancakes & Sausage - $3.00
Friday – May 27 – Ham & Egg Bake - $3.00
Saturday – May 28 – Bruffins - $3.00
Bagels and muffins are always available.
---
Bingo And Meal – Friday, May 20, 7:00 pm.  Dinner will be pork barbecue, coleslaw, chips, cake, and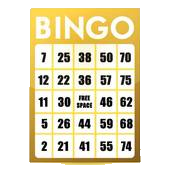 a drink for $5.00 and will start at 6:00 pm.  Please note, we need a caller for this month.  Our regular caller is not available.  Please let JoAnn Evans know if you are interested in calling for this month.  602-321-4814
We also need someone to take over planning meals and making sure someone is available to cook for Bingo nights.  Please contact JoAnn Evans if you are interested.
---
NEW EVENT COMMITTEE CHAIR NEEDED:  We are in immediate need of a Chairperson for the Events Committee.  The current chair, Lynn Herbert, is stepping down on June 1 to head the Coffee Shop Committee.  There is an information binder for reference, and Lynn will be available to get the new person started.  Lynn Herbert, (203) 232-8442, lynnpsalm34-8@snet.net
---
MEMORIAL DAY PICNIC will be held on Monday, May 30. Opening activities will be at 12:30 with lunch at 1 PM. Please sign up in the clubhouse Information Room by May 23.
---
BROOKSHIRE VETERAN'S NEWS:
Displaying the United States flag is a sign of pride in our country.  It is a sign of honor and respect for those who died in service to our country.  It is a sign of appreciation to those fellow citizens who are serving or have served in our military services.
The newly formed Brookshire Veteran's Group is asking all Brookshire residents to fly their flags this coming Memorial Day weekend.  Veterans who have a flag representing their branch of service please display it as well.  If you do not have a United States flag or branch of service flag and are considering obtaining one, please contact Chuck Rost at: crostmd@aol.com  Perhaps we can save money through a group purchase.
​In the future we plan to post additional information related to displaying the flag.  This will include a list of suggested days to display the flag.  However, it is perfectly acceptable and patriotic to display your flag any day or daily.
 The Brookshire Veteran's Group is interested in sending words of support to active duty service persons throughout the year.  Any resident willing to provide contact information for active duty persons for us to send a card, please contact: Mary Rost via email: mocatrn@aol.com
---
Brookshire Single Women's Group:  We are pleased to announce that our monthly luncheons will resume as of Thursday, May 26th, 2022.
All single women who reside in Brookshire are invited to a Bring a Dish Luncheon at the Community Center on Thursday, May 26 from 11:30-1:00. By now, you should have received an email or hand delivered letter of invitation and a brief survey from Bridget Dwyer who is now coordinating the group. Please RSVP Yes/No to Bridget Dwyer by Thursday, May 19, and indicate what dish you would like to share with the group.  There has been a large increase in the number of single women residing in Brookshire over the past few years, and we look forward to meeting you all and hearing suggestions about how you would like this group to stay active and engaged. If there is sufficient interest from the single women who are working during the day, we hope to plan an Evening Coffee/Tea hour on a monthly basis. Please plan to attend!
Regards, Bridget Dwyer, bdspeak@gmail.com; 917- 817- 7708; 1073 Cambridge Drive
---
Garage and Bake Sale – Saturday, June 4
The annual garage sale will take place the first Saturday in June.  Residents are invited to display and sell items on their own property.  The registration fee is $5.00 per household to participate in the community garage sale.  The fee helps pay for advertising which is placed in local papers.  Flyers have been distributed to each home with sign up information.  If you would like to join the Garage Sale Committee or volunteer to help in any way, please contact Bonnie Kibler at bonnie4775@yahoo.com or 717-475-4775
The Event Committee will run the Bake Sale this year.  Residents may provide individually wrapped treats like brownies, candy, cookies, Rice Krispy treats, etc., that can be sold easily. 
---
* For more of what is going on in our community click on and print the calendar from this website.  The calendar has what is going on every day for each month.  Don't miss out on what is going on right here in our community.  We are very blessed to have a community like ours that gives us so many wonderful opportunities to take advantage of. **
*